Diabetes Specialized Care Center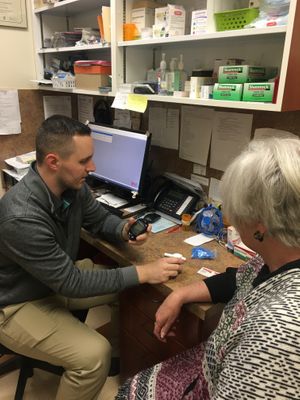 We understand that managing diabetes can be a challenging task. TSMG pharmacies provide the opportunity for our patients to receive comprehensive diabetes care. Our convenient pharmacy locations provide easy access to pharmacists who are trained to provide specialized diabetes care, including but not limited to blood pressure monitoring, medication therapy management, and dietary counseling. Our pharmacy staff is also dedicated to finding the most cost-effective products, including medications and diabetic supplies, for our patients in order to help relieve the financial burden of diabetes.
We are here to help you understand and manage your diabetes with specialized monitoring, medications, and recommendations that can help you independently maintain a healthy lifestyle with diabetes.
Talk to a member of our pharmacy staff today for more information on living well with diabetes!